A short story in seven parts.
Part 1.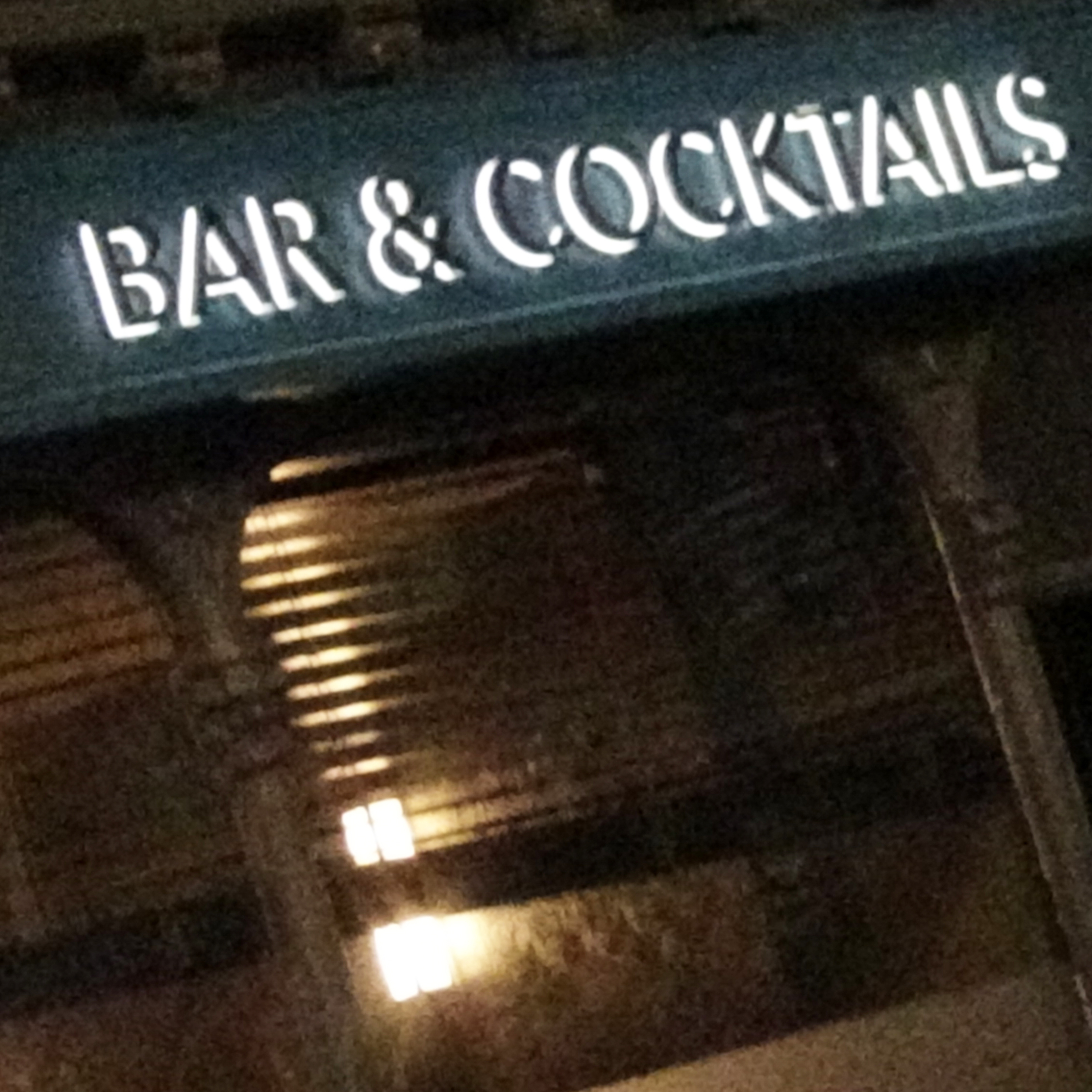 I was walking down Wardour Street on my way to Costas Lounge when a woman ran out of an alleyway and straight into me; she tripped and fell into the gutter. I crouched down to help her. She was having difficulty breathing and her eyes were wide open, staring without blinking. It looked like she had overdosed and her pulse seemed to confirm it. She had dyed black hair, with a bleached blonde fringe that was stuck in strips to her sweat-soaked brow. Her narrow jet-black eyebrows seemed ready to leap off her waxen white skin. Then I saw the circle of blood in the middle of her stomach.
There wasn't a lot I could do to help so I turned on my pay-as-you-go dialled 999 and asked for an ambulance. Then I removed the battery and sim card. No one else seemed interested; they just stepped round us.
She was barely alive but hyperventilating. I kept telling her to breathe slowly.
She was staring at me, "Tell him I'm so sorry", she said, gasping for breath.
Then the Goth died in my arms.
She had piercings through her lip, nose and ears; each one filled with decorative silver pins and rings. Her eyes were heavy with black make-up that seemed like dark portholes into her soul. I recognised her but couldn't place her; where had I seen her before? Perhaps she just had a familiar look.
When I heard the sirens I moved slowly away; I didn't want to talk to the police.
Costas Lounge was well worn but comfortable. The walls had yellowed from years of cigar and cigarette smoke. The room was furnished with small tables and ancient leather sofas that looked as though they had been taken from an old manor house. The daylight filtered into the room through wooden Venetian blinds, augmented by wall and table lamps and with a panelled bar on the left. The clientele were a mixed bag of Soho's bon viveurs and young wannabes.
Marie, the barman, was performing behind the worn mahogany bar.
I noticed a woman in the corner; I'd never seen her in Costas' before. Some people have a distinct vibe and you can feel an affinity, a dislike or just indifference towards them.
Even across the crowded bar my instinct told me that this woman was trouble and would willingly invite an argument.
I made a mental note not to stare at her.
---
Part 2.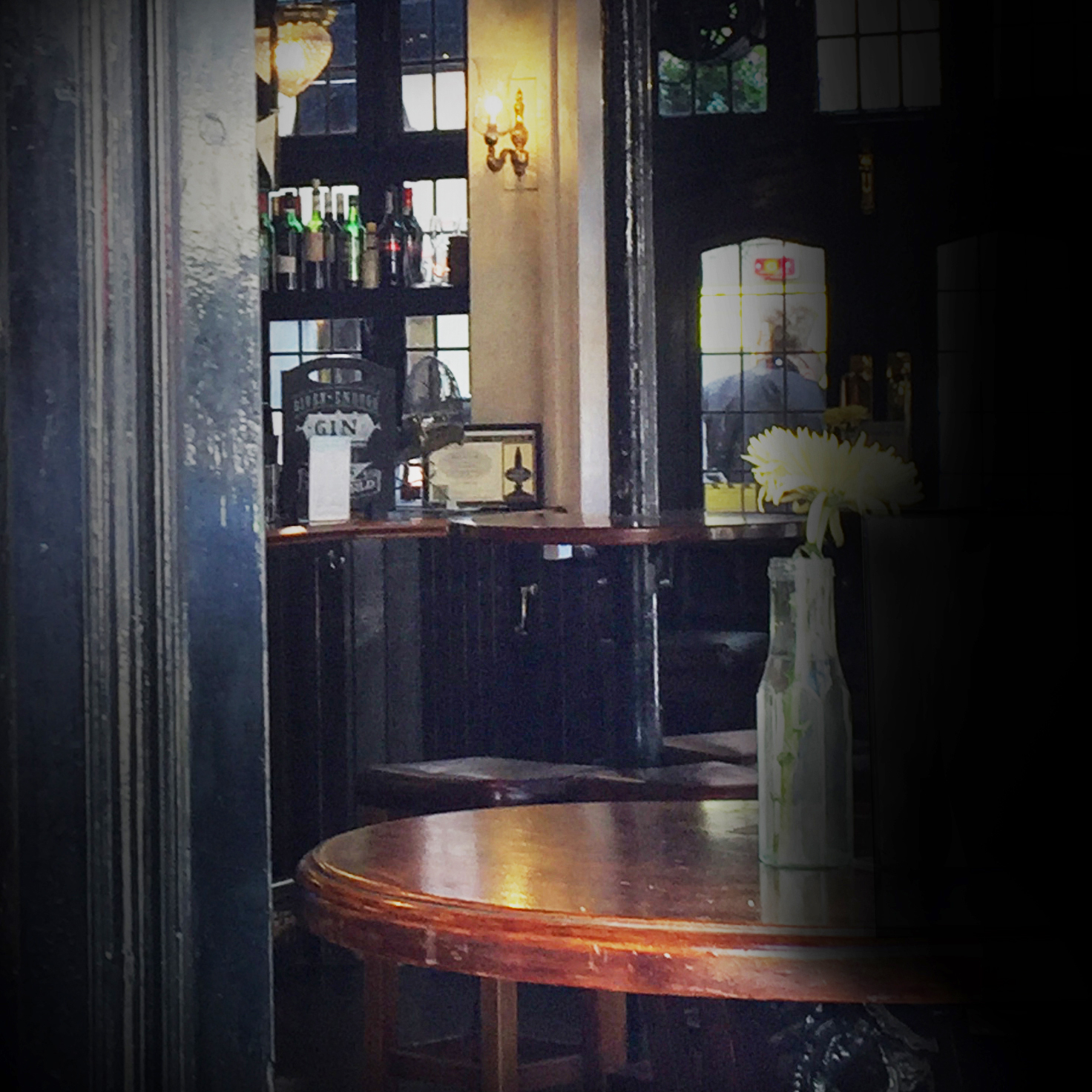 Marie turned up the music and the woman looked up from her newspaper. She went up to the bar and asked Marie to turn the volume down. She was dressed in a dark double-breasted suit and a black shirt with a Nehru collar.
Marie smiled, turned the sound down and carried on loading the dish-washer.
The woman surveyed the room, checking if anyone wanted to disagree with her, and then walked out.
I had an unpredictable occupation. If someone wanted to contact me there was an old phone in the corner of Costas' bar and it was the only way of reaching me. I had made an arrangement with him that for fifty pounds a week he or Marie would take a message and pass it on when I dropped by. Costas would take a message then deny all knowledge of me and since I had deliberately not given him any details he couldn't help them anyway.
Costas had taken a call from an anonymous man. The man had asked him if he knew of someone who helped people get out of sticky situations because he had a problem and had been given this phone number by a previous client.
Costas was his usual enigmatic self. The caller had asked him to ask me to trace an African man. Apparently he lived in a brand new development of swanky flats called Soho Retreat in Wardour Street. And if I confirmed his existence I would be paid well.
I wondered why I was asked to trace this man if they'd already got his address? I had nothing else on at that time and I was curious. I hadn't been given a name or any other information or how I would be paid or who I would notify if and when I found the man. Since it appeared to be a risk free and relatively easy commission I took a gamble.
I didn't know why I'd been hired but I rarely asked anyway; the less I knew and the less they knew, the better. Anonymity and discretion were my unique selling points.
I couldn't get the girl off my mind. I'd been in the middle of that job reccéing the area when she had arrived at my feet. I wondered if I'd been recorded on CCTV when I stopped to help her. The police would be bound to find witnesses and check all the cameras in the area.
My brown raincoat and knitted cap were hardly conspicuous but before I returned to the scene of the crime I removed the coat and cap anyway; I could have been anybody.
I walked past on the other side of the street; I didn't have a choice because the gutter that the girl had fallen in was boxed in with police tape.
---
We'll be sharing part 3 on the 19th October so keep tuned in and Follow us @sohohoney