After spending too much of his own time in the clubs and bars of Soho, and in meeting many eccentric people, A.W. Rock was driven to tell a story that is in part drawn from real people and events.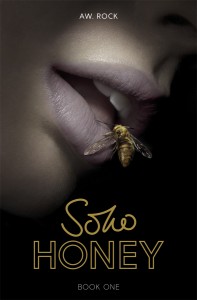 The first in his Soho Honey series introduces us to a complicated and unorthodox protagonist – Branen – whose backstory is revealed in teasing fragments. Set against a vivid social and cultural history of London, readers will get to straddle both Sohos, and hang out on with him in the in the dark, fetid alleys of the past as well as the modern day iconic watering holes of Ronnie Scott's Jazz Club and Costas Lounge.
Soho Honey by A.W. Rock is a dangerous, seductive and highly addictive debut novel and the perfect next read for fans of serious crime thrillers.
Don't miss the chance to get A.W. Rock's compelling novel here
Take it with you on holiday.